Manufacturer of Hot Draping and Stacking Machines
Higher volume production at constant quality
The most basic and oldest fabrication method for thermoset composites is hand lay-up, which typically consists of laying dry fabric layers by hand onto a tool to form a laminate stack.

Today, most composite parts are draped manually and in order to meet increasing production rates, we totally re-examined this production process by developing an automated technology capable of taking one or more plies from an initial reference and placing them in their final position (flat or 3D) according to the lay-up plan (SMART Pick & Place).

Our SMART Control solution can complement the SMART Pick & Place in order to check at 100% the confirmity of the draping.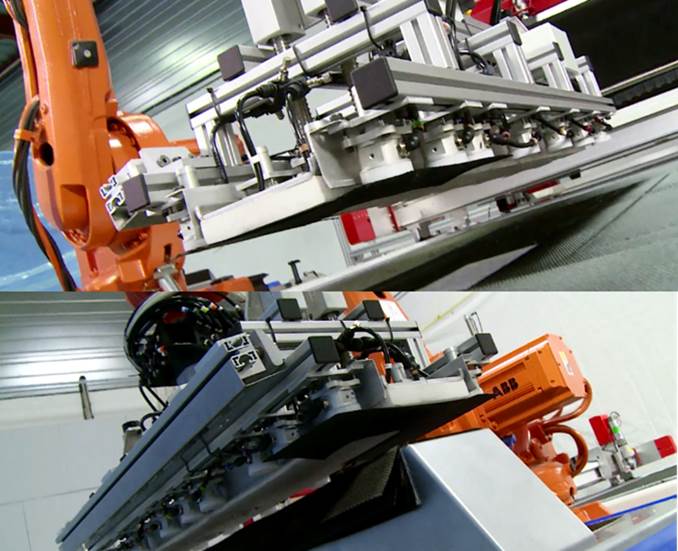 Related objectives
Reduction of cycle time
Improved quality and repeatability for production
Improvement of the working environment
Adaptable to different composite materials (dry and prepreg materials)
Customised automatic draping solution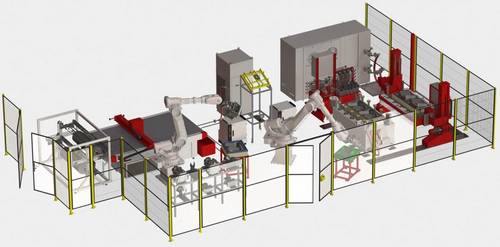 Designed according to demand. Different configuration possibilities according to the requirements.
Example of configuration :
- Unwinding of the material
- Draping and shaping of folds
- Draping control (
SMART Control
)
- Compaction
- Preform trimming
- Preform assembly
- Closing of the injection mould
Standard solution of stacking : SMART Stacking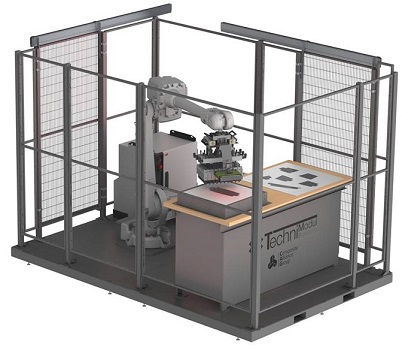 Solution designed for the automatic production of stacks (2 plies per minute. This solution includes the universal gripper (SMART Gripper) and the SMART Control.
Two references are available:
- Working area: 1000x600mm for plies with a maximum size of 500x300mm
- Working area: 2000x1000mm for plies with a maximum size of 1000x300mm