Robotics and automation systems specialist
Automation of the production of composite parts
Today, production requirements are more stringent than ever, and creative automation processes are often required to reduce the cost of the part, while ensuring the required quality and manufacturing repeatability.

At Techni-Modul Engineering, we strive to find the optimal solution by combining the constraints, requirements, expectations, capabilities and experience that make up the conditions of a composite project.

Through this approach we come up with fast and cost-effective manufacturing solutions for RTM, Thermoplastic and Out of Autoclave Prepreg processing.
Example of an automated production line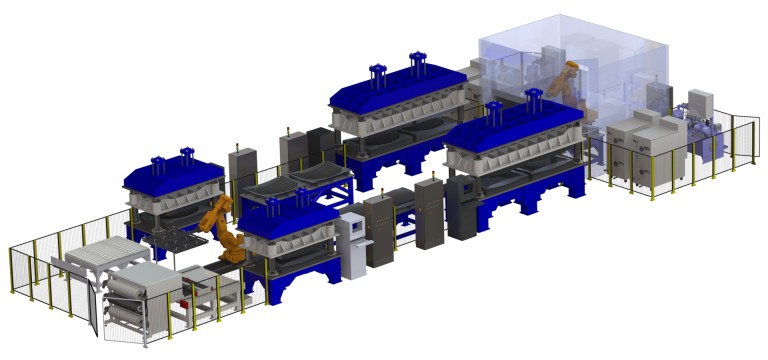 Automated production lines for preforming, compaction, handling, transfer, molding, unmolding, cleaning and completion of composites parts.
Example of a gripping system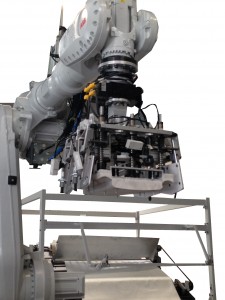 This gripping system was developed following a customer request.
You want to automate your production?
Our Solutions, the Key to your Success.